Happening: Saturday 8th December 2018
FRANKENSTEIN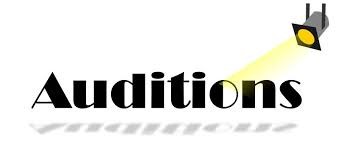 A drama by Bo List based on the Mary Shelley novel.Directed by Lorna Ashton
Performing from 30th March to 13th April 2019
For further information or to book an audition time – contact This email address is being protected from spambots. You need JavaScript enabled to view it.
Walton is a failed writer and captain who sets out to explore the North Pole and expand his scientific knowledge in hopes of achieving fame. During the voyage, the crew spots a dog sled driven by a gigantic figure. A few hours later, the crew rescues a nearly frozen and emaciated man named Victor Frankenstein.
There are 18 characters, but some will be doubled.
The ages are a guide only, everyone is encouraged to audition.
The people with multiple roles will also play the villagers.
| | |
| --- | --- |
| Victor Frankenstein | 20 – 30's, driven romantic, attractive |
| Creature | 20+ large, strong, rough and sensitive |
| Elizabeth | 20 – 30's beautiful and bright |
| Alphonse Frankenstein | 50+ also plays the sailor warm and wise Father to Victor and William |
| Henry Clerval | 20 – 30's Victor's best friend |
| Justine Moritz | 30 + plus the female creature, trusted servant and friend to family. |
| William Frankenstein | 11, Victor's younger brother |
| Doctor Waldman | 40 + also plays the Minister and De Lacy, Brilliant and melancholy mentor to Victor. De Lacy blind man that befriends the creature. |
| Cpt Robert Walton | 40 +, ambitious and fearless, captain of the Archangel. |
| Karl | 20 + ruffian also plays the Judge and the Constable |
| Horst | 20 + ruffian also plays a guard |
| | |