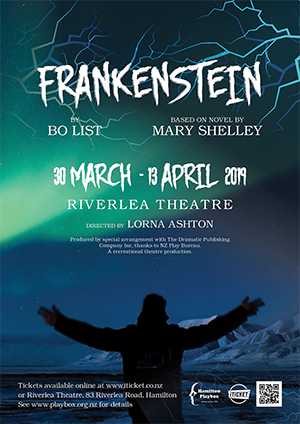 AND HERE IT IS.
Our wonderful cast for Playbox first show in 2019.
Victor Frankenstein - Chris Lockley
Creature M - Vaughan Kilburn
Elizabeth - Kate Durie
Alphonse / Horst - Ray Powell
Henry Clerval - Jason Wing
Justine / Creature F - Kat Richmond
William - Theo Pollard
Dr Waldon / Constable - Stephen White
DeLacey - Carl Watkins
Capt Robert Walton - Graham Pollard
Sailor / Judge - Richard Pinkerton
Karl / Guard - Barry Charles
Well done to all those that auditioned. It was certainly a hard job for the selection team. We can't wait to kick off rehearsals for this one.