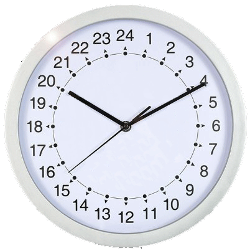 Happening: 26 ~ 27 April 2019
For the second year we are running our 24 Hour Play Challenge. This was such a huge success last year and what the teams produced was amazing. See our website for entry forms now and make sure you are part of this event. Entries are limited so don't delay.
Rules:
• Minimum entry 3 performers/director. Maximum entry 6 performers/director/technical.
• Two props and 10 lines of text provided. All additional text must be original. Music source will be available to use, free of copyright and charge. All entrants must pay $5 at time of entry.
• First Meeting 7pm Friday 26th April at Riverlea Theatre to receive the props and text introduction and some advice.
• Saturday 9am until about 5pm you have time to create and rehearse an 8 – 12 minute play. You will be given rehearsal space and a roving advisor, Michael Switzer, will be on hand to guide competitors.
• At 5pm Saturday each team will be given a 10 minute technical on stage.
• At 7pm there will be a public performance with door sales only, (ticket price $10 includes supper). The plays will be adjudicated by Steven Arnold.
Adjudicator: Steven Arnold
Steven is a theatre loving teacher, who lives in Auckland. His theatre qualifications include: Accredited Adjudicator; ANZDA; NZTF Council Member; BA in drama from University of Canterbury; LTCL – Teaching Speech and Drama; LSB – Performance in Speech and Drama; ASB – Public Speaking; Grade 8 – Choral Speaking.
Steven has worked as a director, actor, and backstage with the technical crew. He adores the moment just before his first cue; the lights, the music, the tension! It is wonderful to have a hobby that attracts so many creative people. Curtains up everybody, its story time! It is so much fun.
Advisor: Michael Switzer
Michael has been "doing theatre" in Hamilton for over twenty years. In that time he has acted, directed, produced and written plays of all types. His most recent play, "One Hill of a Fight," about the forces that shaped Hamilton in the 1930's and how they still resonate today, ran for two seasons at the Meteor in 2017. Michael is very pleased to be a part of the 24 Hour Play Challenge. This is exactly the type of stimulus that generates exciting, fresh ideas and helps to foster the next generation of actors, directors and playwrights.
For more details and entry information you can email: This email address is being protected from spambots. You need JavaScript enabled to view it.