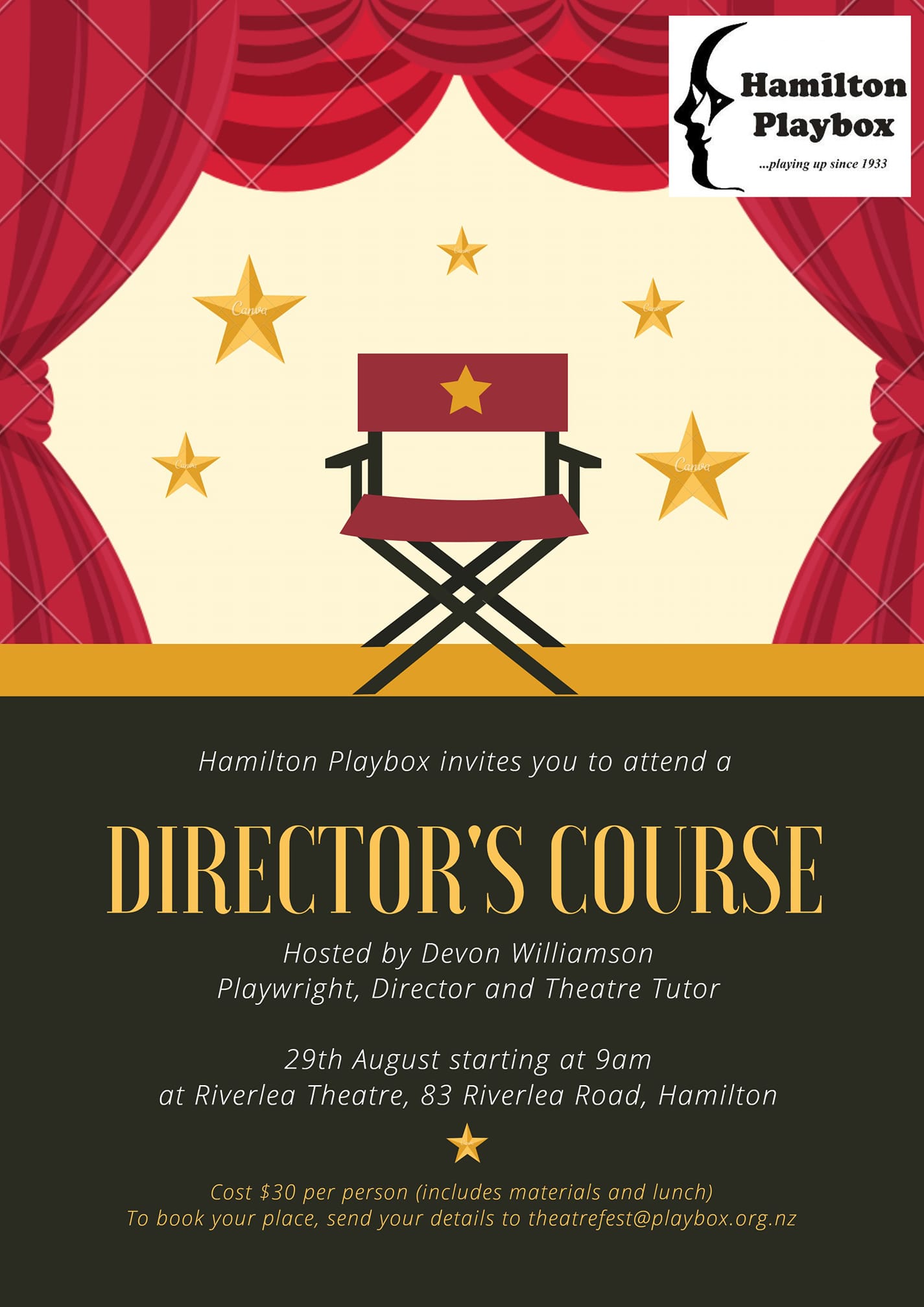 Happening: 29 August 2020
Hamilton Playbox are excited to offer this Directors Course hosted by Devon Williamson.
Devon is a playwright, director and theatre tutor based in Tauranga with Detour Theatre. He has written 15 full-length comedies. Each year Devon's plays are staged in New Zealand, Australia, USA, Canada and the UK. His recent works include Mad Sisters, Murder on the Menu, The Jailhouse Frocks and The Wedding of the Century.
Devon has a passion for community theatre. He is represented in New Zealand by The Play Bureau.
Cost $30 per person this includes any materials and lunches etc.
Please advise in an email the following details:
Name, contact detail (email or mobile phone) and directing experience to This email address is being protected from spambots. You need JavaScript enabled to view it.